Regular price
Sale price
$20.00 USD
Unit price
per
Sale
Sold out
ALL NEW!  Immunity in a Bottle!  The new Zinc formula is what's called Liposomal, which means the zinc is encapsulated in fat (from Sunflower). This makes the Zinc MUCH MORE easily absorbed into the cells of our bodies, as our bodies love fat. With that said, the cloudiness comes from the proprietary way we encapsulated the nutrient into liposomes.
If you want to build your Immune System even greater, and fight the nasty common cold if it rears it's ugly head, all new LiquidZINC is the way to go!  Not only does Zinc help with these, but it also balances out Hormones and has been shown to help fight Diabetes as well.  
Zinc is a powerful mineral, and a wonderful antioxidant that is used to help with various skin conditions as well, and studies have shown that it also can help "BOOST" the Libido!... Well alrighty then! 
Each Dropper delivers a healthy 15mg of LiquidZINC in a great Natural Citrus Flavor, and a whopping 60 Servings per Bottle!
Share
View full details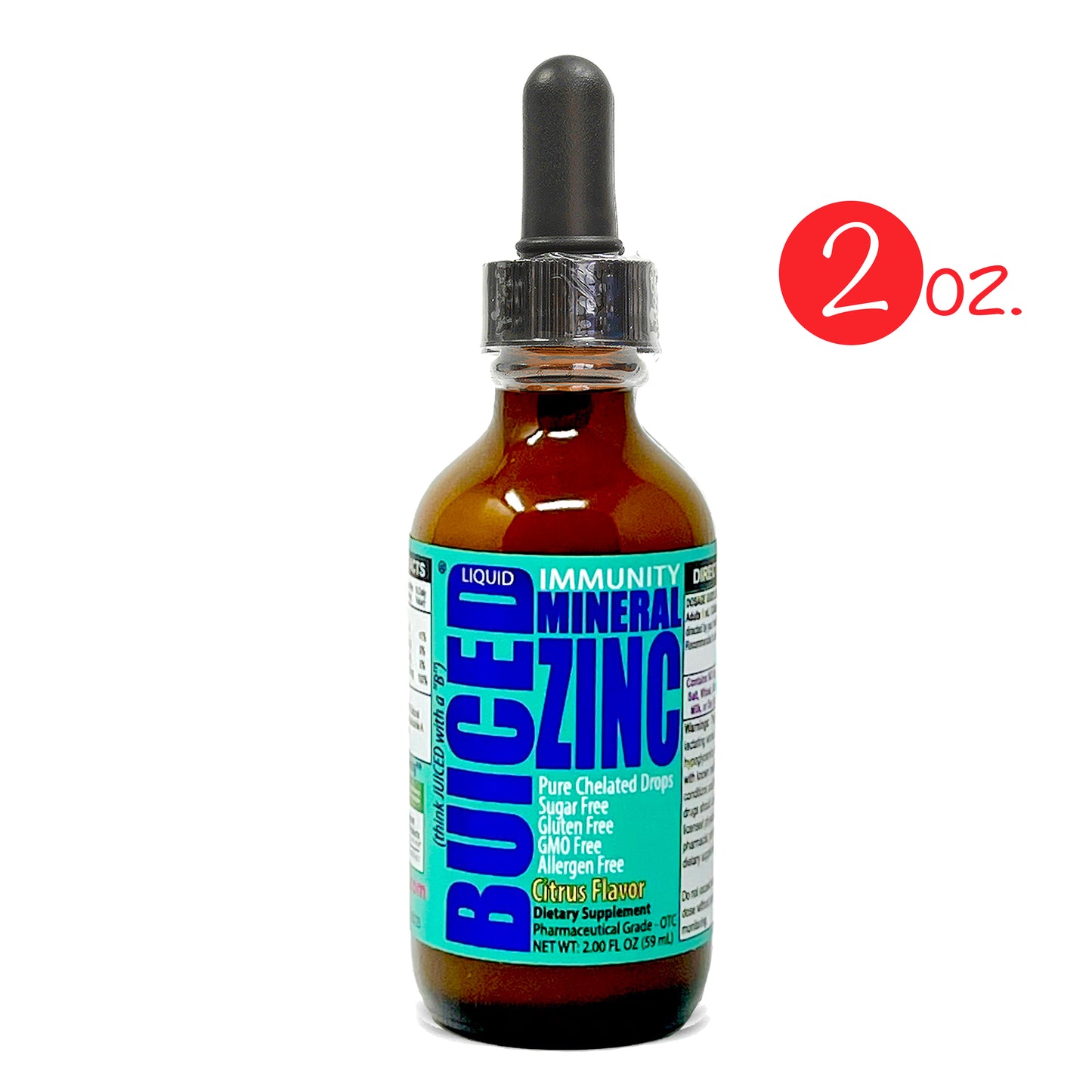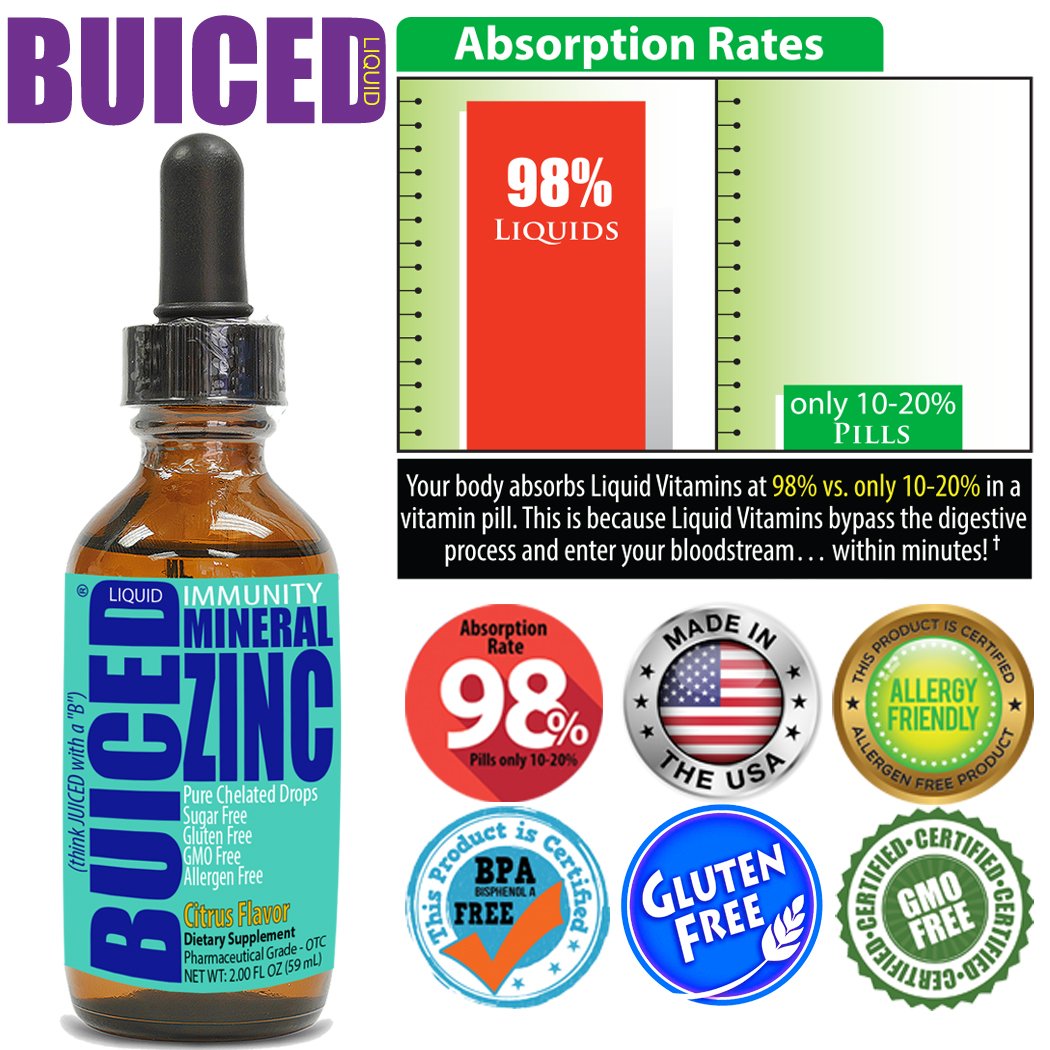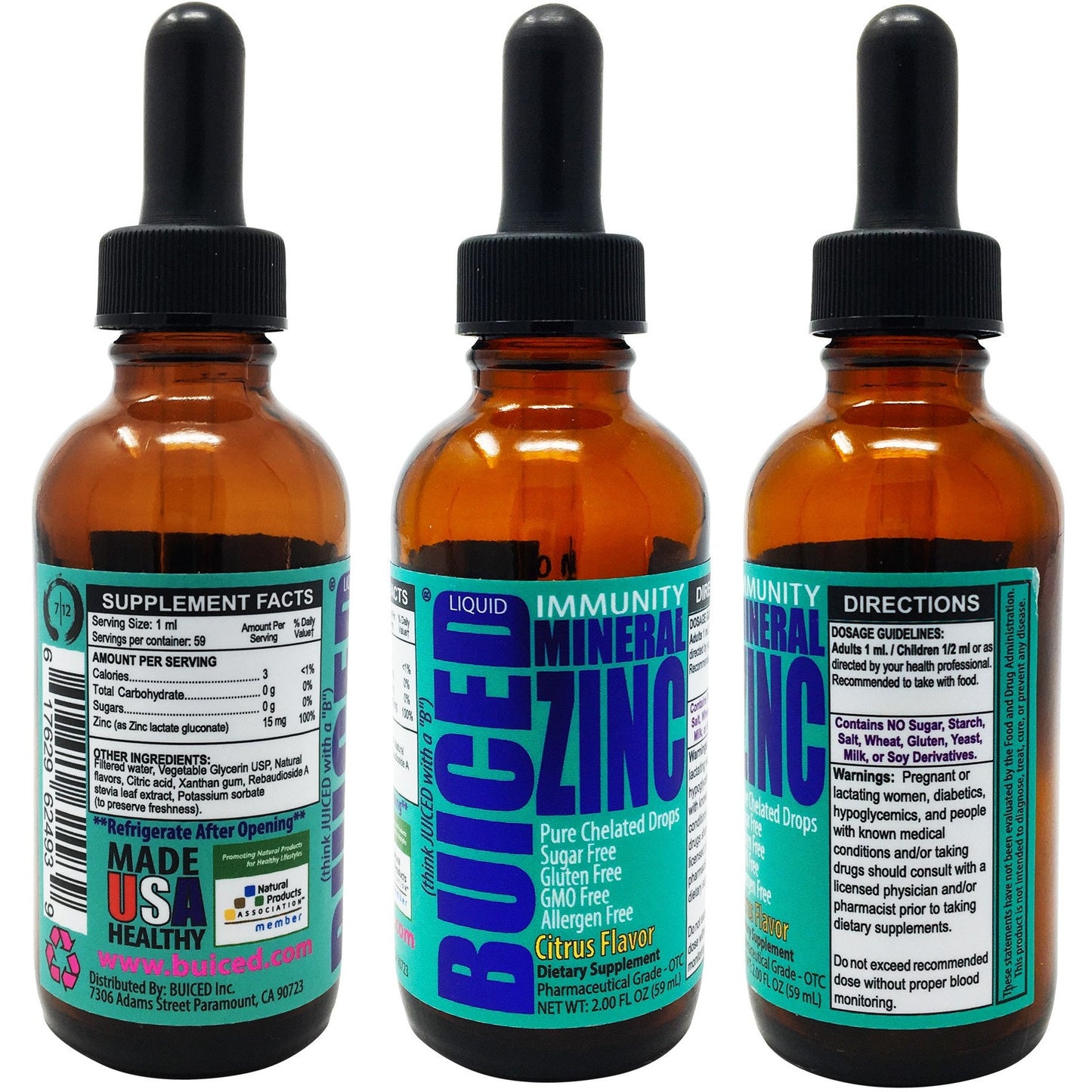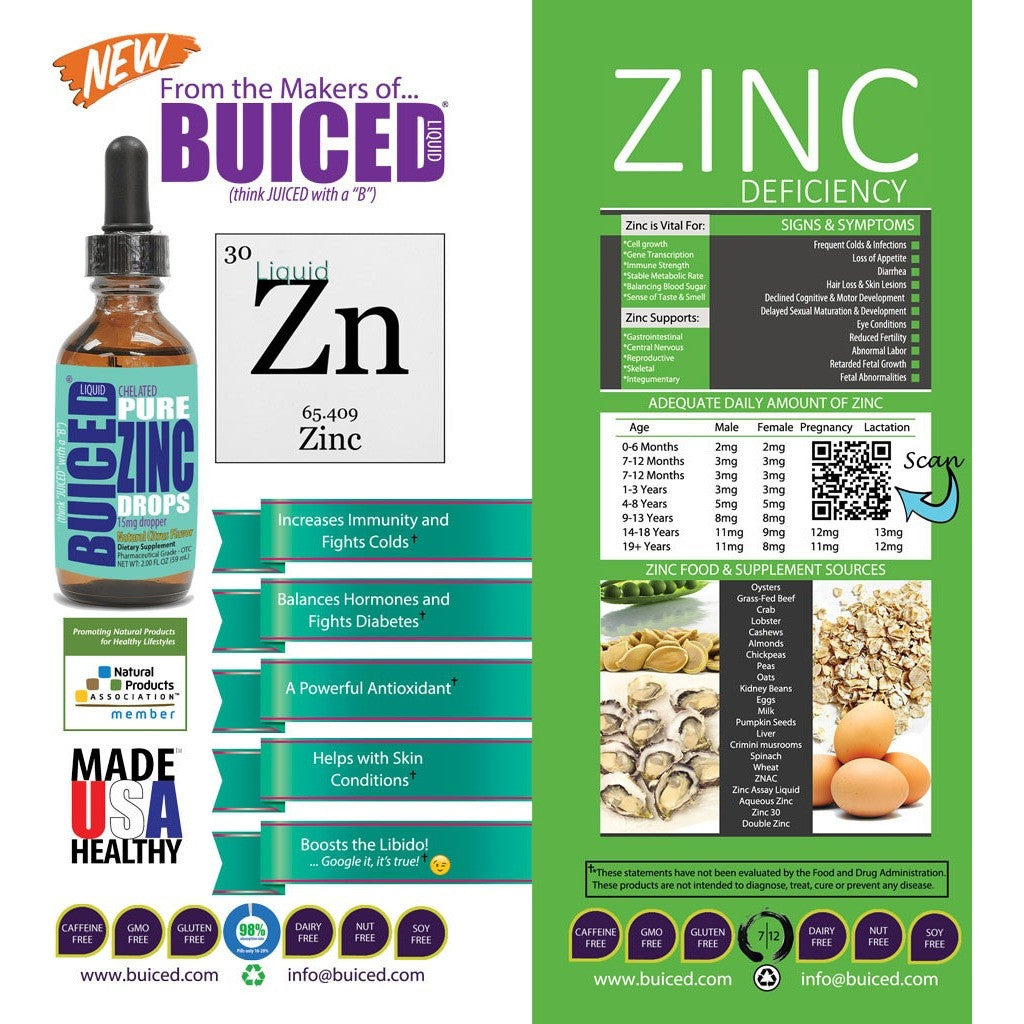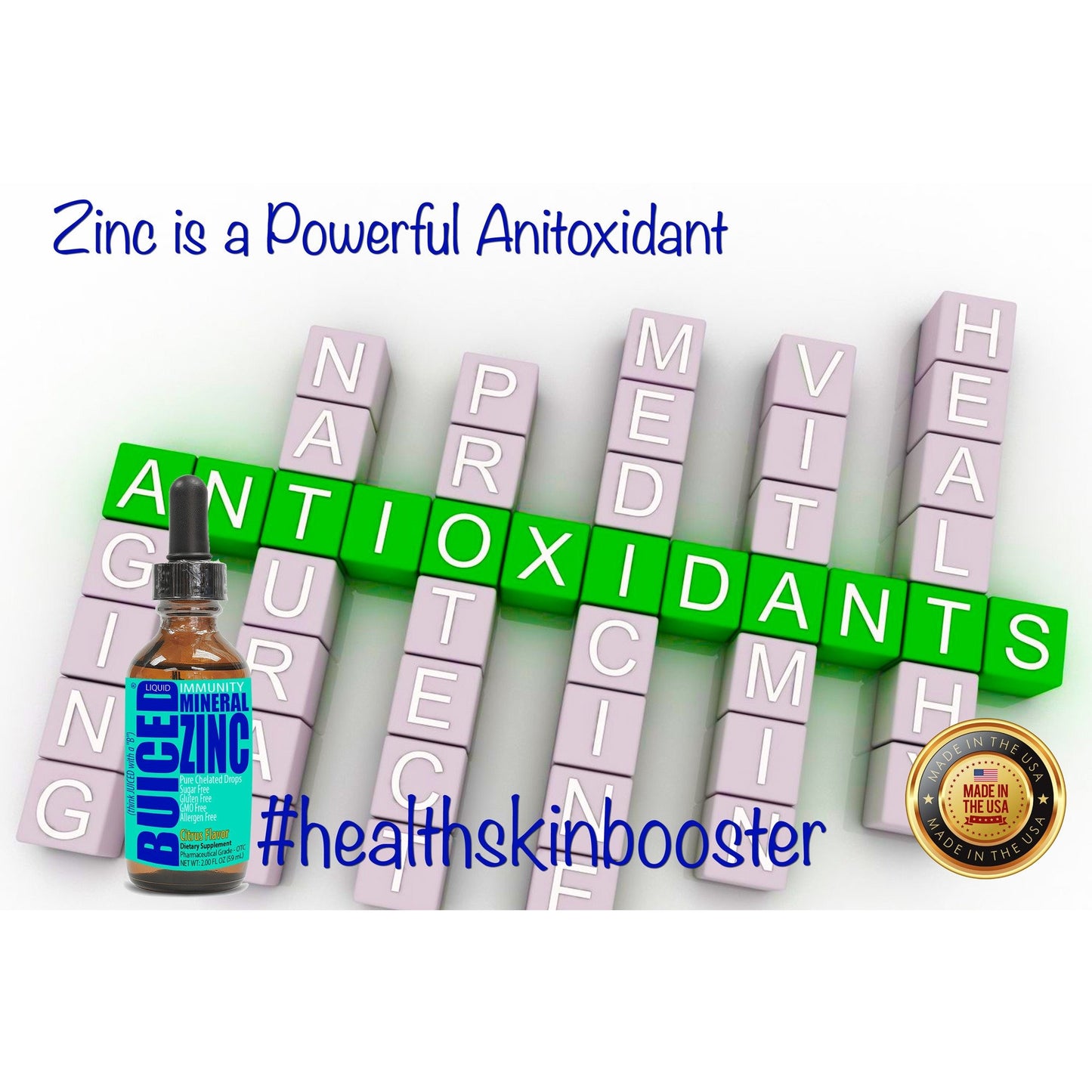 Customer Reviews
Great - easy to swallow and tastes good
Great - easy to swallow and tastes good
02/14/2021
Craig B.

United States
Sleep sleep
Always worked for me 30 minutes before bedtime and I'm OUT
12/03/2019
Daphne

United States
The one for me!
I love Buiced Zinc. Every time I've felt a little scratchiness in my throat, I take this and it comes through for me. I'm always glad I have Buiced Zinc. It's a must have through these winter months!
Best vitamin you can buy!
My family has used the BUICED line of vitamins for the past five years and it is the only brand we trust. The quality is incredible and it's so much easier for my kids to take vs. pill-form vitamins.
Zinc Drops
I love these drops. They truely help your skin. I had dry red spots that I couldn't get rid of on my feet and once I took these they disappeared! Thank you very much!
Give them a try
So far so good. I use multiple Buiced products and am very happy with all.