Regular price
$30.00 USD
Sale price
$25.00 USD
Unit price
per
Sale
Sold out
ALL NEW!  Maximum Strength Hair, Skin & Nails Liquid Biotin in a Bottle!  Are you seeing more hair in your shower drain?  Is your skin flaky and dry?  Lastly, are your nails breaking more than before?  Well get ready to solve all 3 of those problems, and invest in some good nail clippers because it's time to grow!
Our "Hair, Skin, and of course Nails" Maximum Strength Formula with 100% Organic Aloe Vera Juice packs 12,500 MCG's of liquid Biotin that will absorb at 98% into your bloodstream just like the rest of our Liquid Vitamins.  The only downside is that your Hair Dresser, Barber, and Nail Salon... will be getting more of your money!
Share
View full details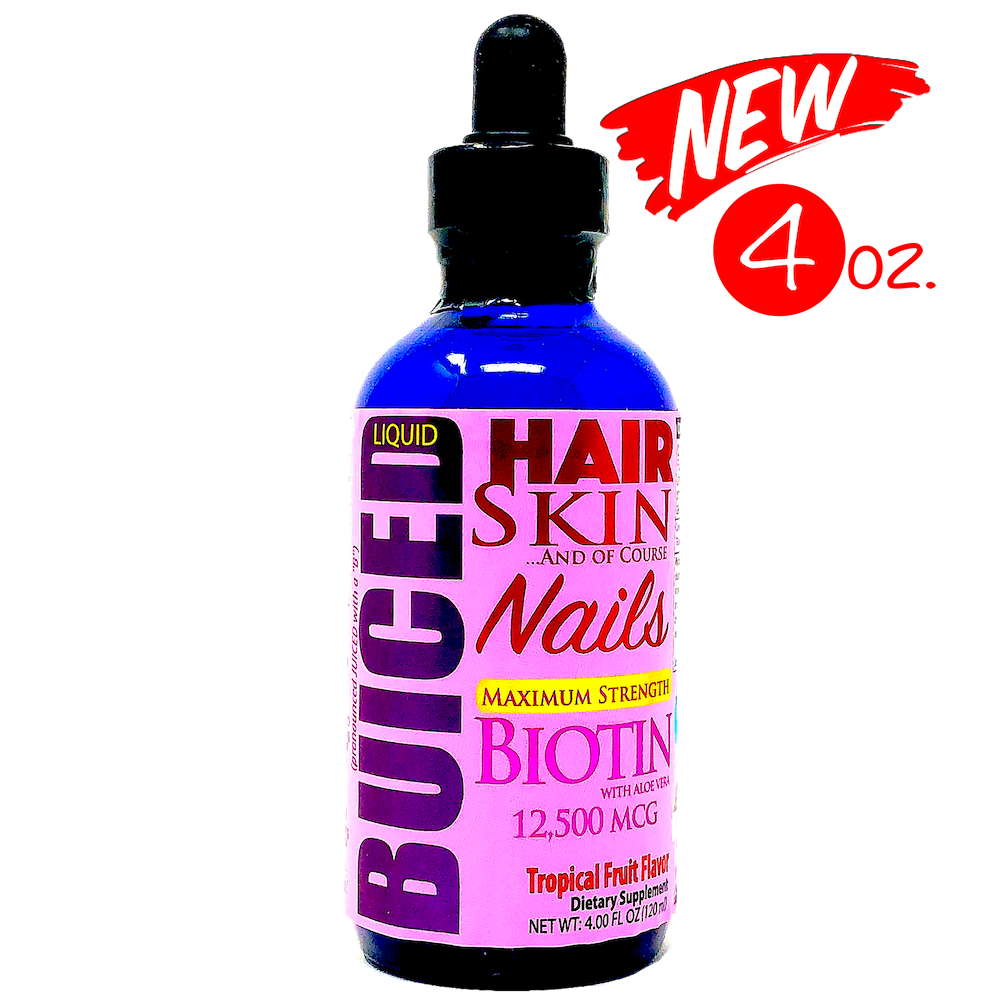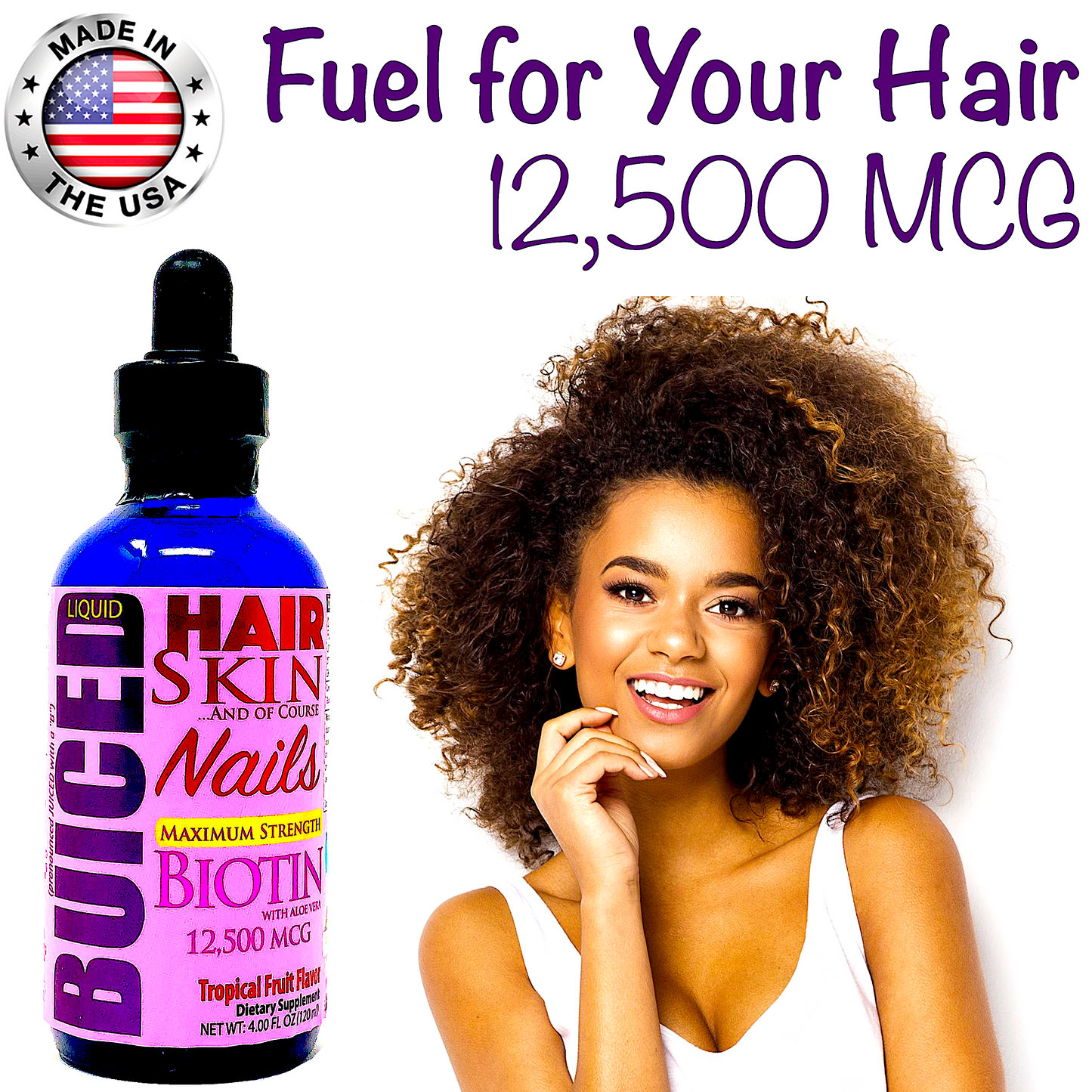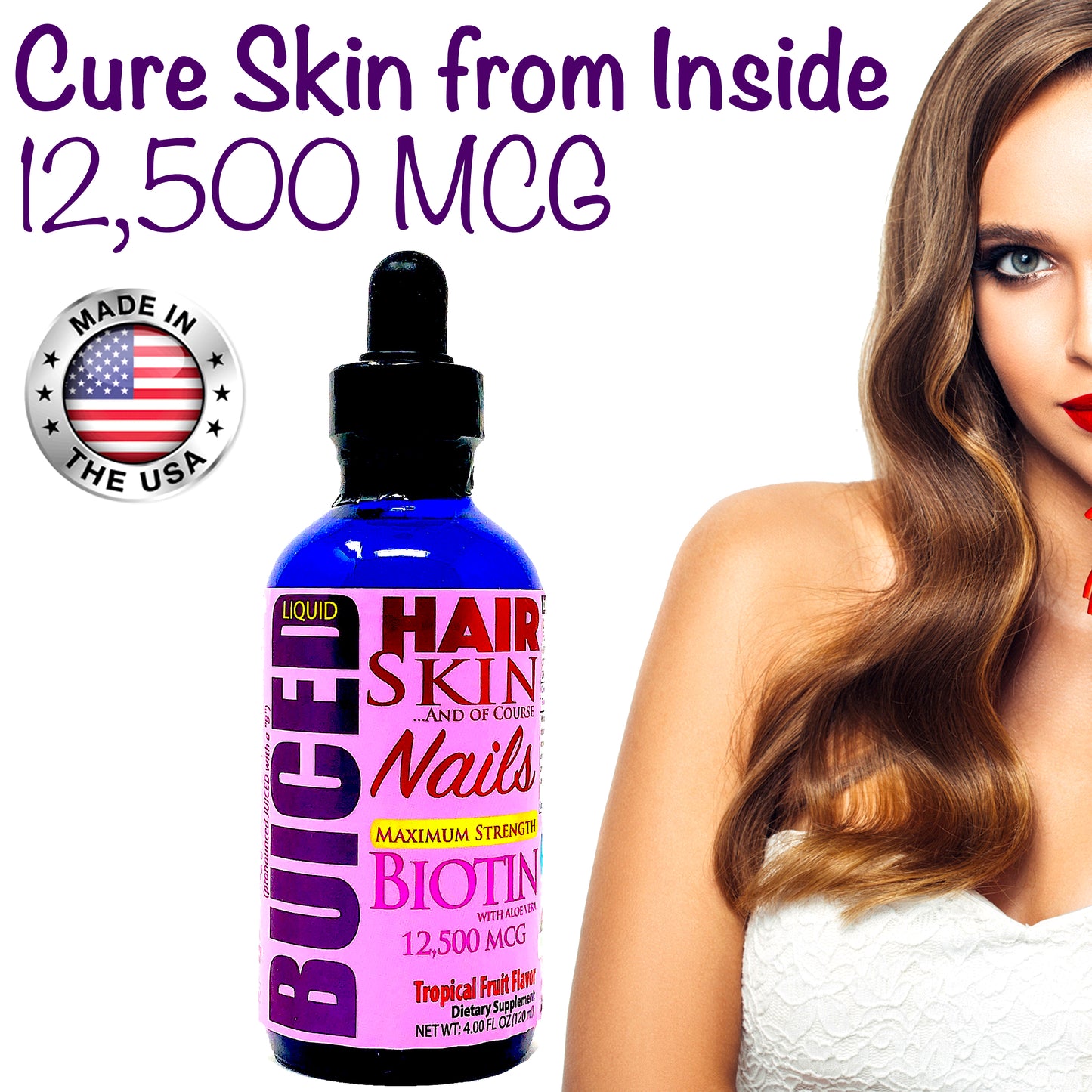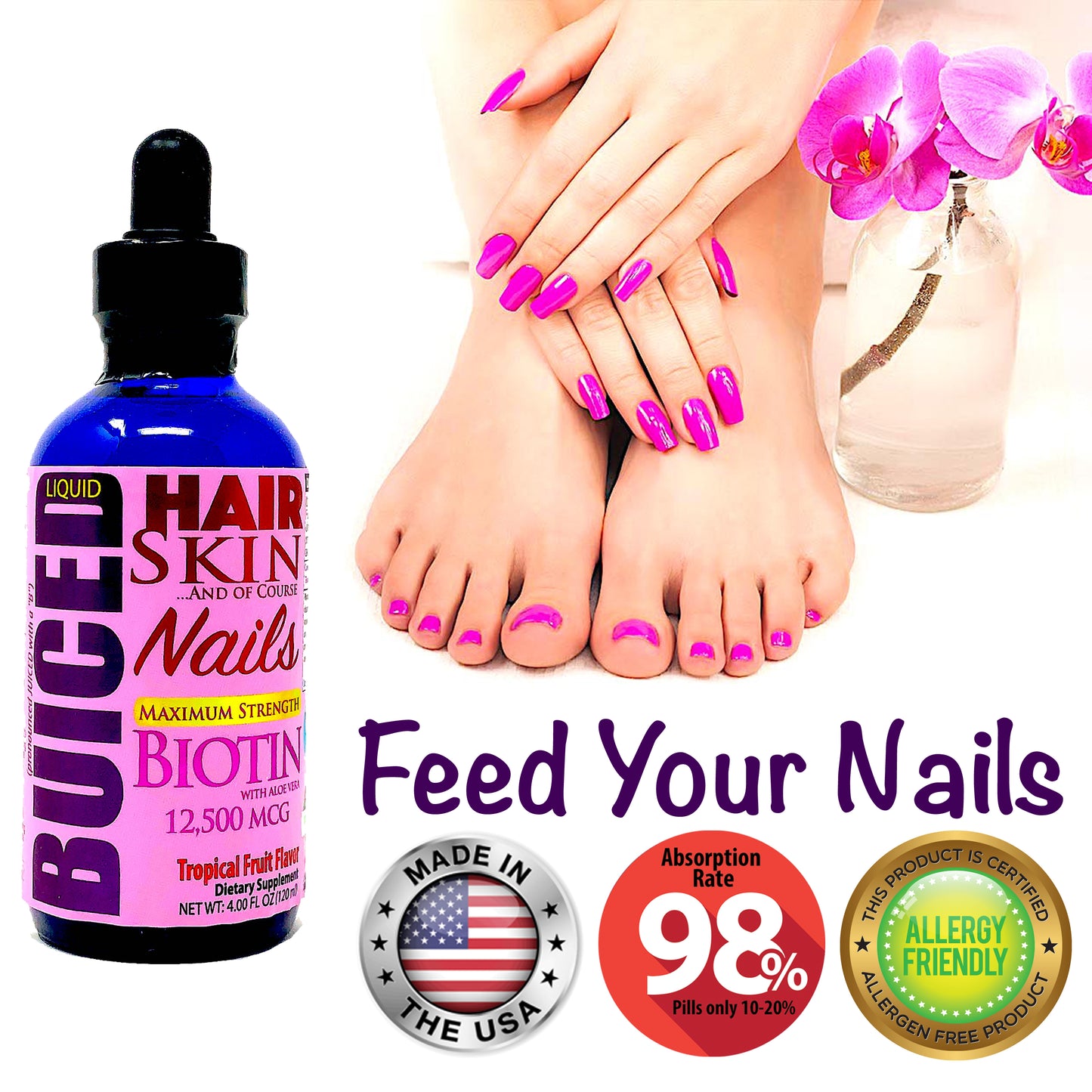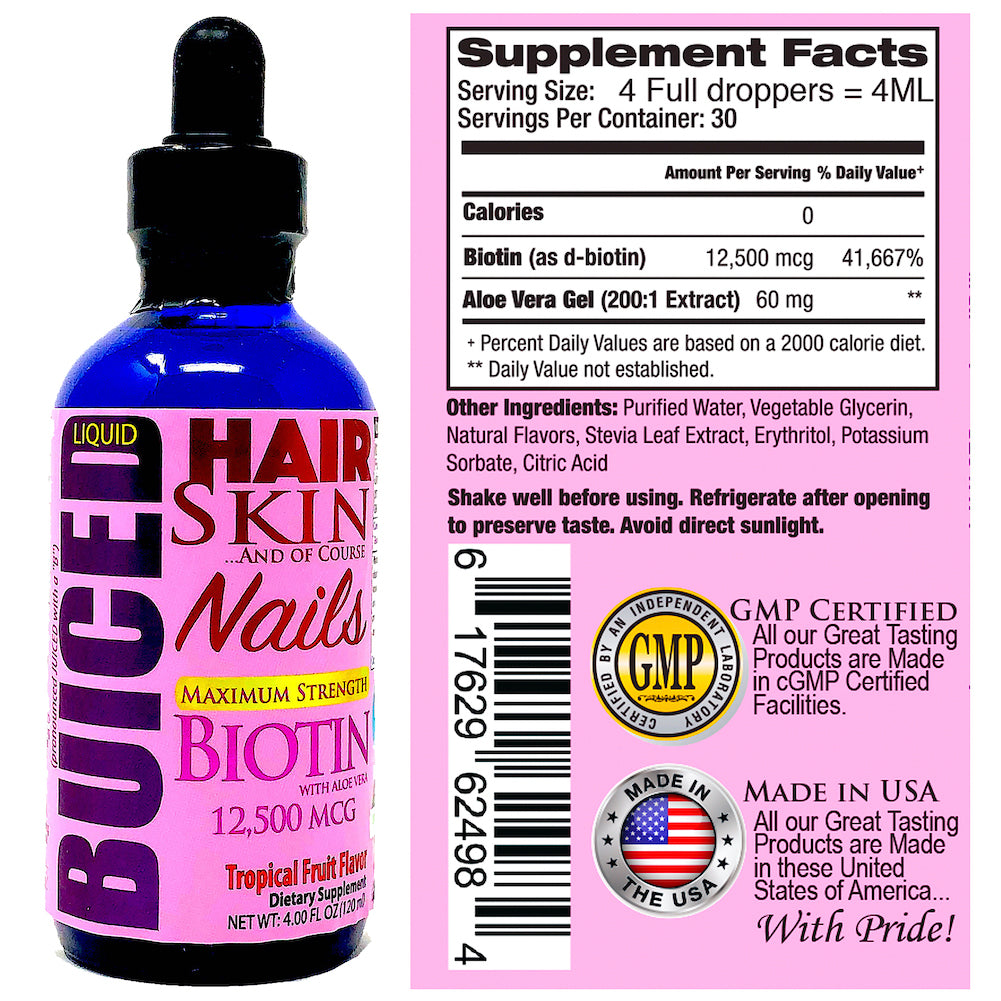 Customer Reviews
Tastes Great, Works & Convenient!
Love all of BUICED...the quality and taste are fantastic and I've noticed a HUGE difference in the health of my skin/nails.
08/16/2021
Kathleen N.

United States
HAIR, SKIN & NAILS
100% Satisfied with this product!! I saw results, especially with my Nails. I highly recommend this product.
05/05/2021
Cindy J.

United States
Buiced is fabulous
I use many of the Buiced products for years now. They are all great! CJ
03/09/2021
Kathleen N.

United States
HAIR SKIN AND NAILS
I've been using this product for a month now and have seen a real difference in my nails and growth of my hair! I like it so much I bought more and a bottle for my daughter! I love BUICED PRODUCTS!!
03/02/2021
Anna L.

United States
Vitamins
I will never order anything else. Been using forever and nothing on the market is comparable!
08/06/2020
Keldrick M.

United States
I'm a man with nails and I don't care!
I love this product. Im experiencing premature male pattern baldness. This product has helped thicken my hair. it is great. My nails are so long. I have to cut every 2 weeks or I cant type properly. You cant beat the absorption rate of any of their products.