Regular price
Sale price
$20.00 USD
Unit price
per
Sale
Sold out
ALL NEW!  Vitamin Sleep AKA Liquid Snooze!  If you have given up on counting sheep and just need a little natural help catching some quality Zzzz's, then the all NEW Vitamin Sleep is just what the Dr. did not have to prescribe!   
With our Non-Habit Forming blend of Melatonin + Vitamin B6 and some other soothing ingredients, Vitamin Sleep will help you do exactly that... SLEEP!  Wake up feeling refreshed, and get ready to start your day with a shot of BUICED Liquid!  (see what we did there!)  
Get our Sugar Free formula that comes in a great tasting BlackCherry Flavor, and a whopping 60 Servings per Bottle!
Share
View full details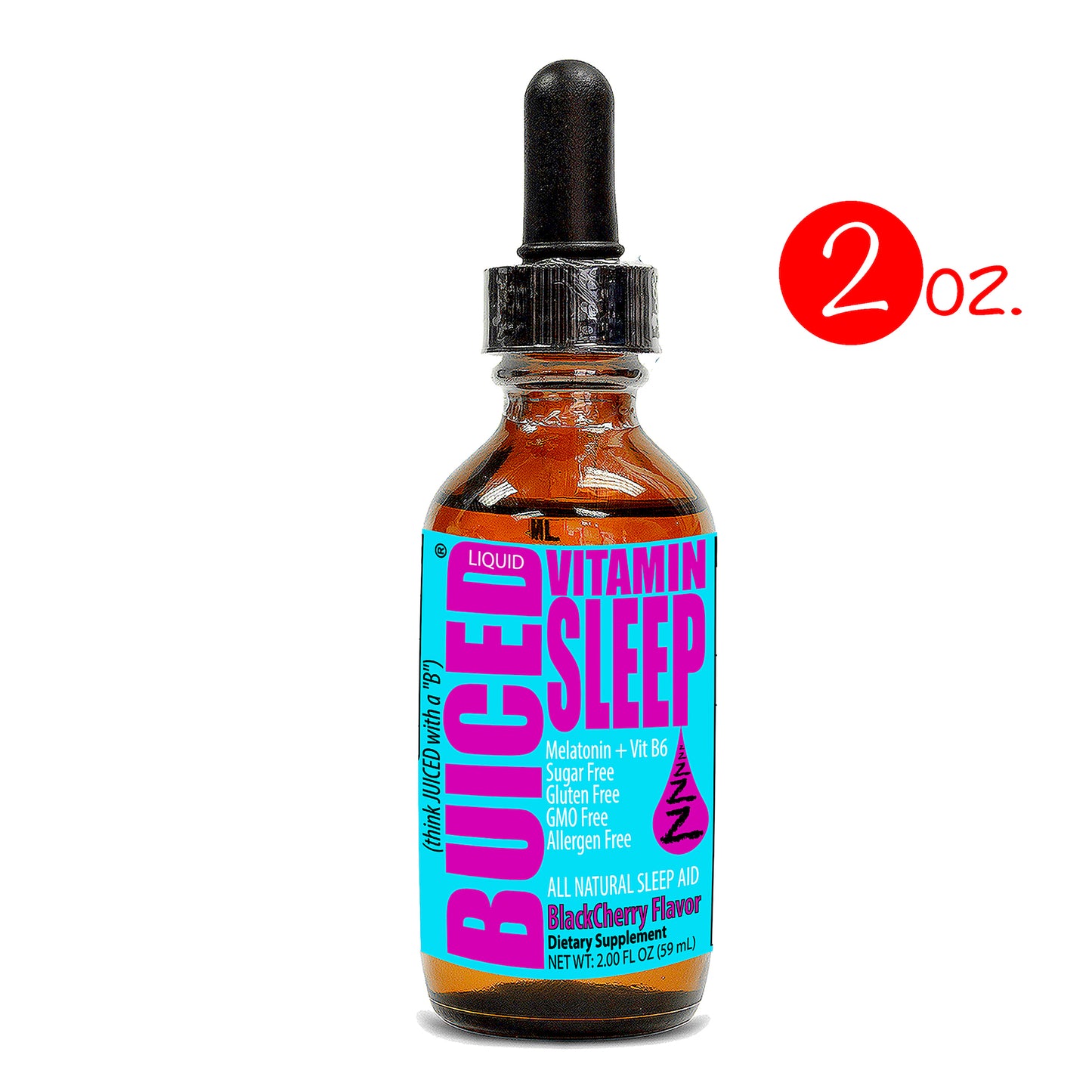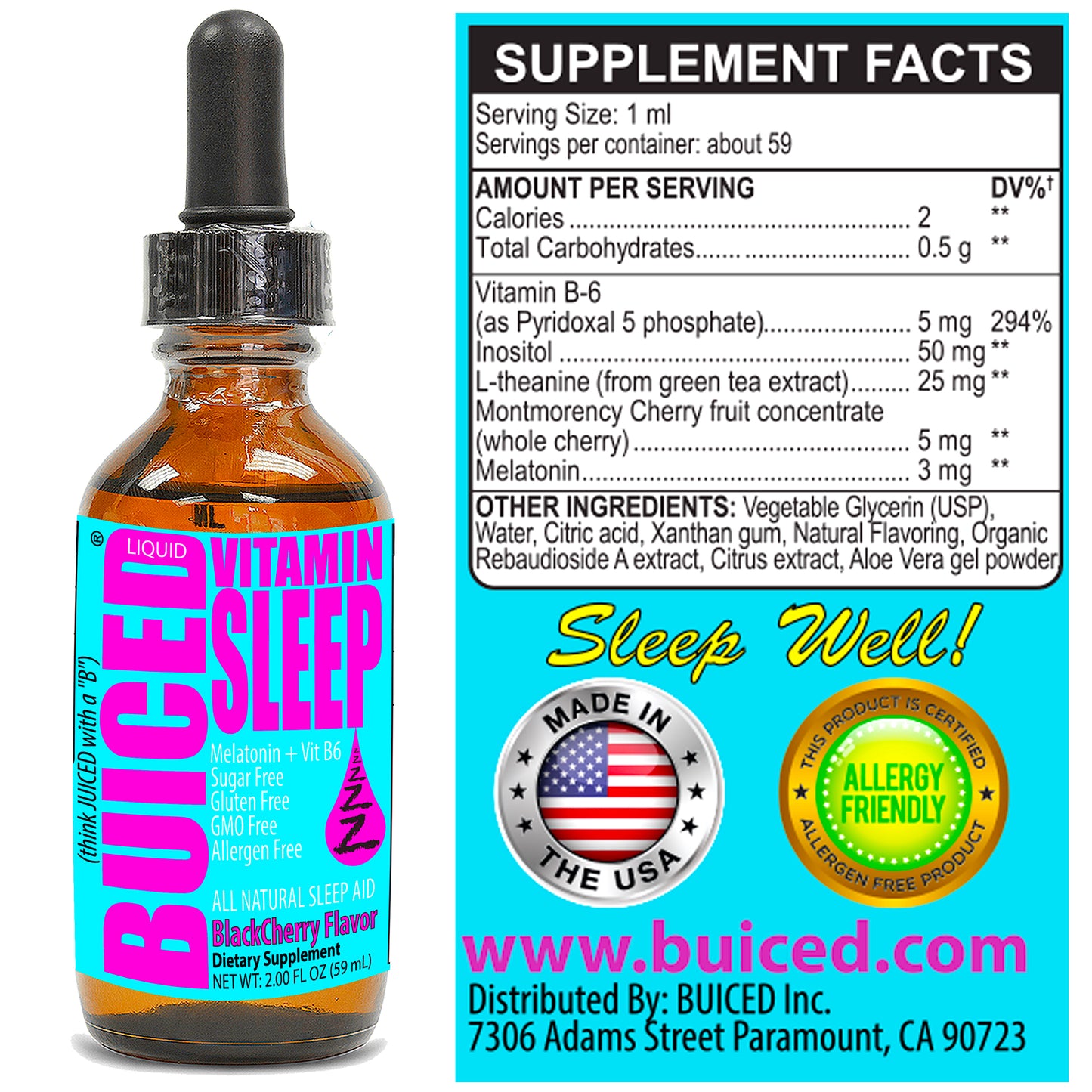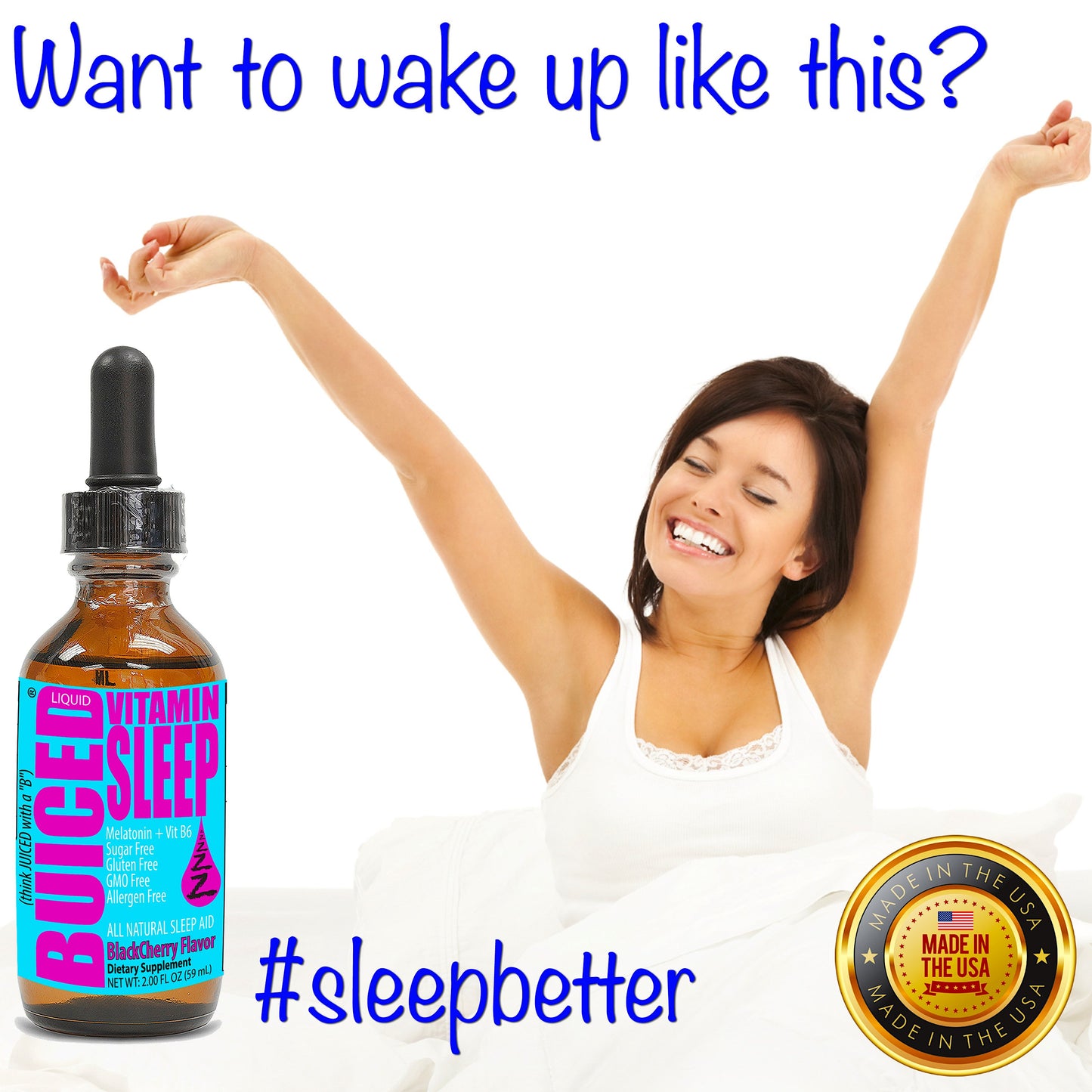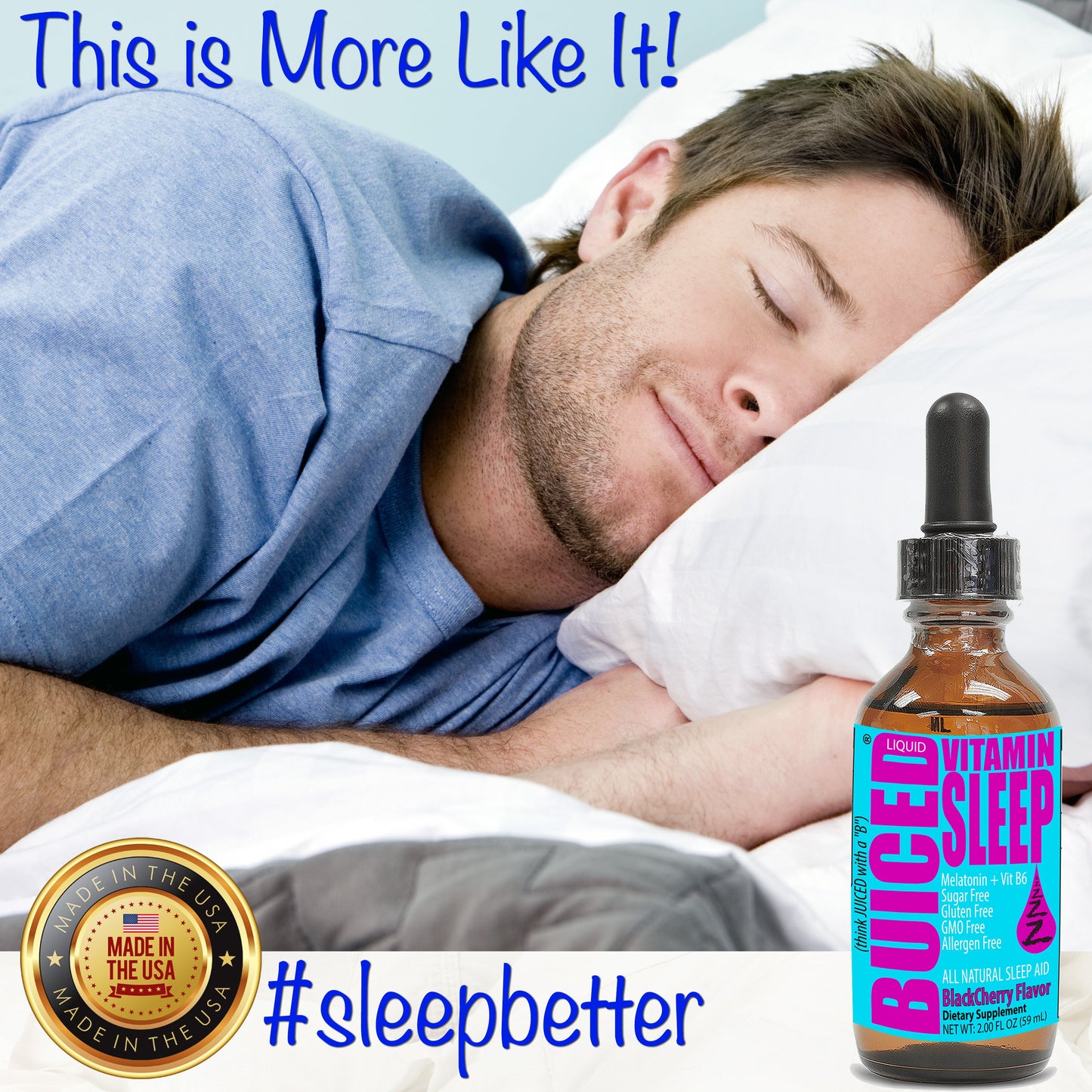 Customer Reviews
03/20/2023
Remonia E.

United States
Vitamin Sleep - Awesome
I love, love the Vitamin Sleep! I wake up feeling refreshed and rested.
02/16/2023
Melanie B.

United States
ZZZZZ
My 85 year old mom swears by this sleep aid!
09/04/2021
Patty O.

United States
Best sleep aid ever!
I have tried many sleep aids and helps, but this is the only one that works well for me. I take it 45 minutes before bed and I become relaxed. Love It!
08/17/2021
Janine E.

United States
Sleep…
All I can say is WOW…I love this stuff. I even use it on my kids (just 3 drops) to get them back on a regular schedule right before school starts. I only use 0.25 ml and it's just enough to help me fall asleep. So much better than the hard core RX was I given. No hang over/walking thru mud feeling the next day.
01/10/2021
Craig B.

United States
Sleep sleep
Take it 30 minutes before bed and goodnight Lucille
01/06/2021
Kenneth M.

United States
Gift well received
Gift, well received.