Regular price
$30.00 USD
Sale price
$20.00 USD
Unit price
per
Sale
Sold out
SALE:  Buy (4) = FREE SHIPPING! 
SPECIAL OFFER (limit 4 bottles).  
Each bottle contains 30 Daily Shots = Full 1 Month Supply!
Share
View full details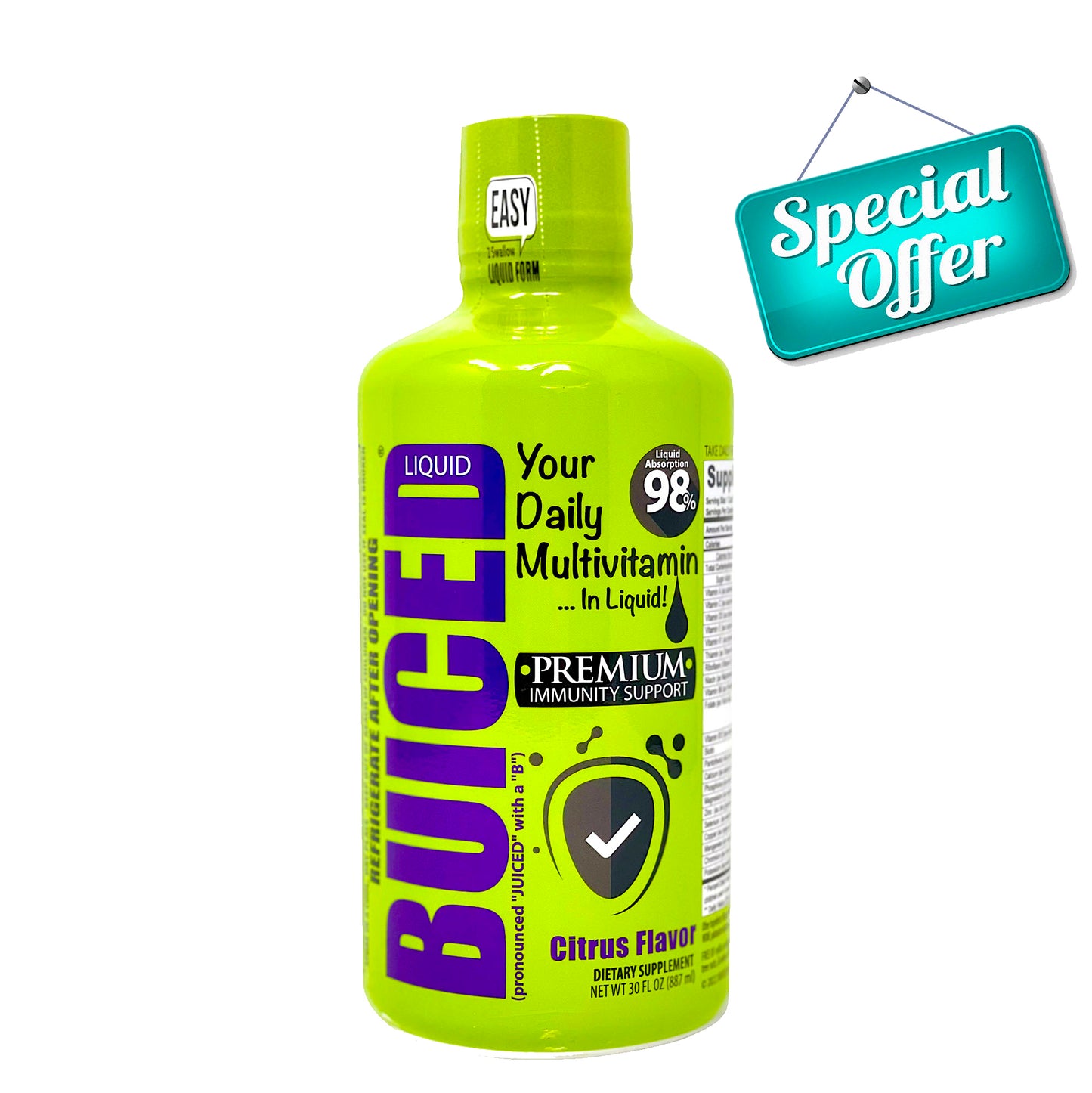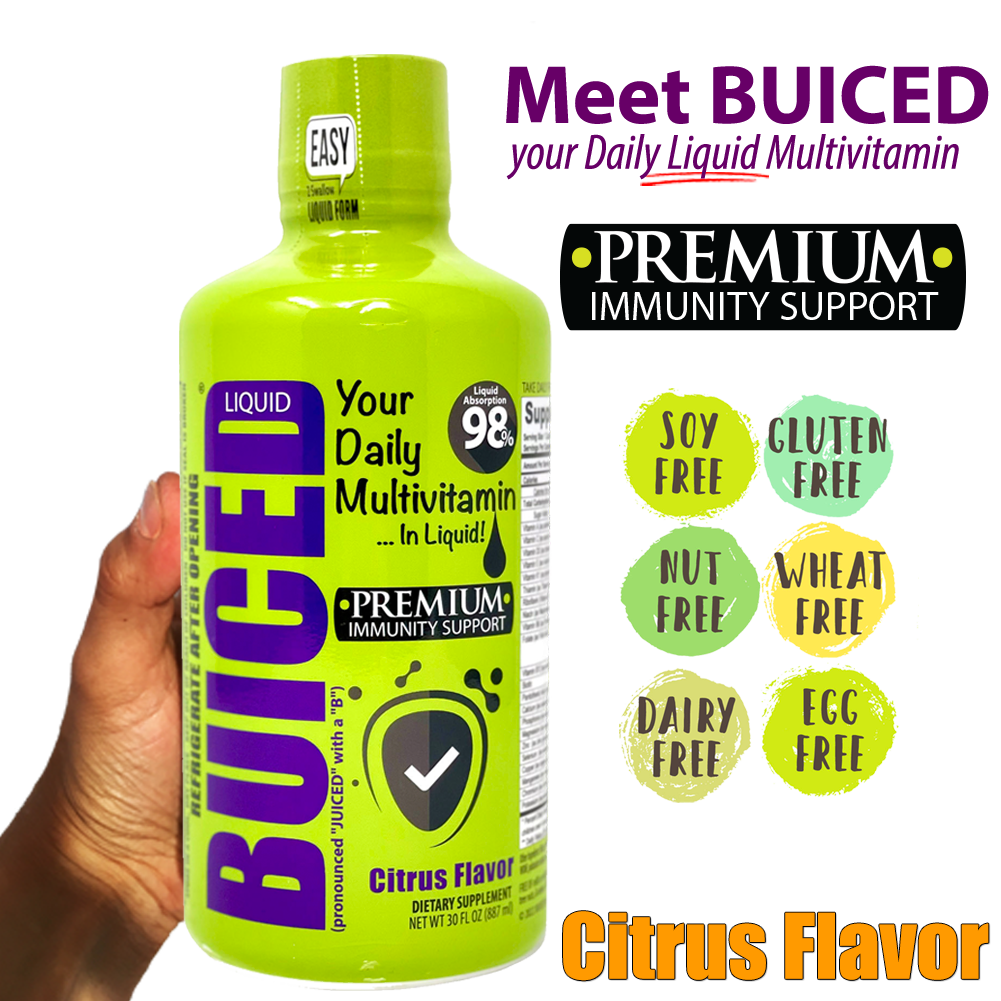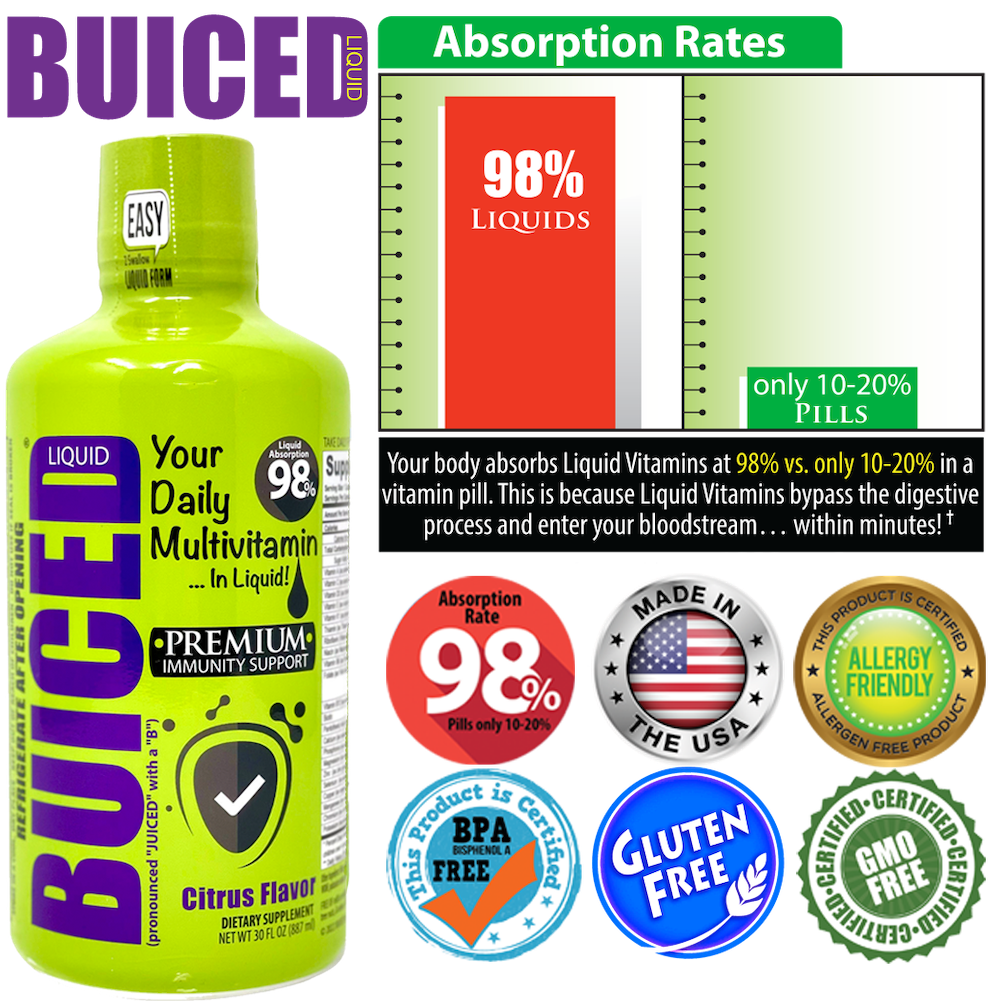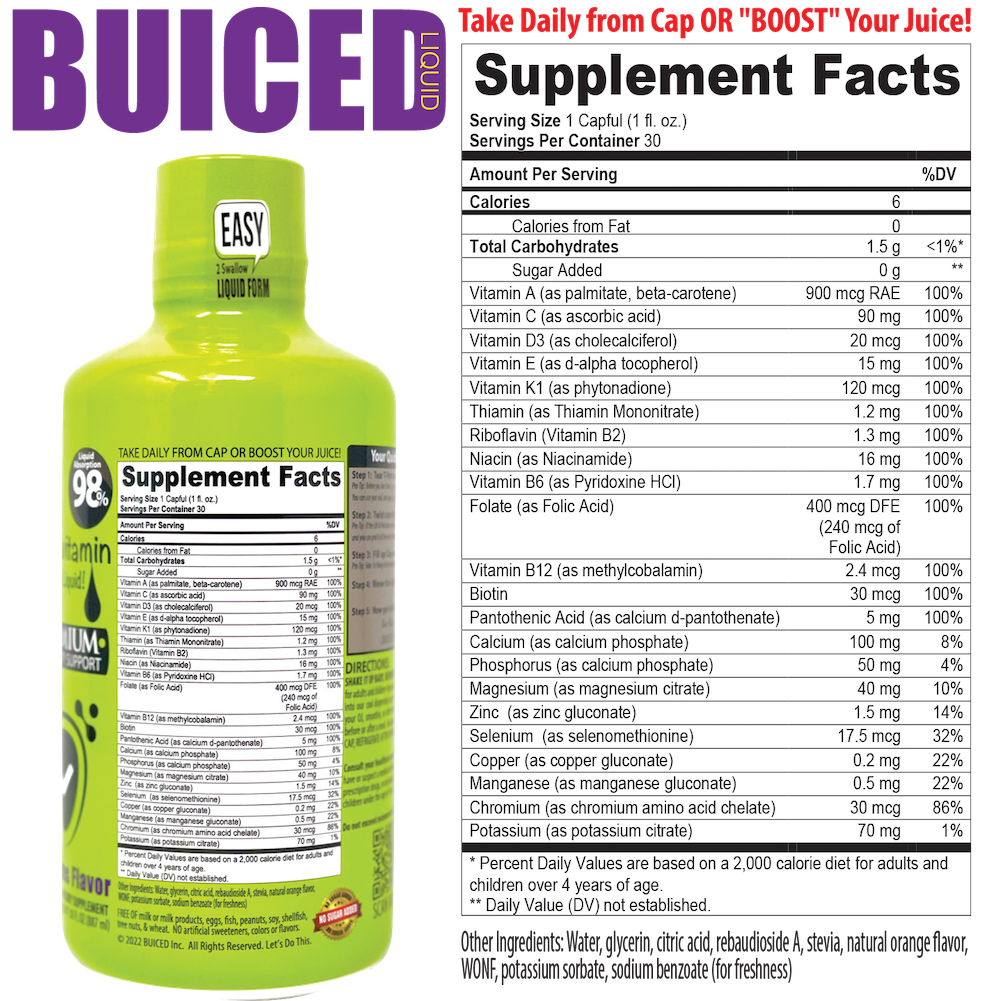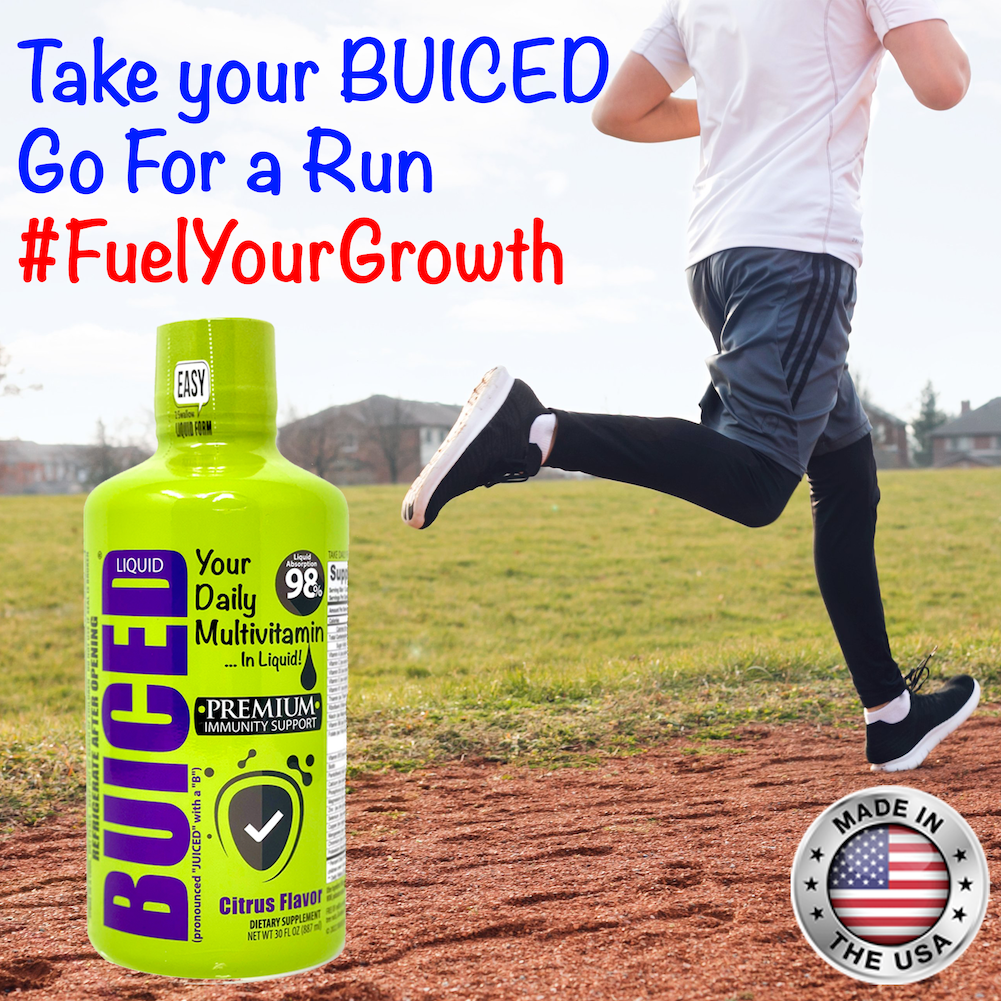 Customer Reviews
11/26/2023
David N.

United States
Awesome
I love it! Never miss a day!!
11/25/2023
james z.

United States
Speakeasy Circa 1933
Hey Fellow Travelers. We're at a Speakeasy, a block from the Cotton Club NYC 1933. It's smoky but nice, Bar tender asks what will it be. Two fingers neat Citris Buice please. Now for the show. Some new act calls herself Ella Fitzgerald. Hope she's good....
10/15/2023
james z.

United States
Liberty Call
Hey Fellow Travelers. It's Liberty Call China Fleet Club Hong Kong Harbor 1985. Mixed drinks all around. Two types of drinks are on order. Orange juice with a shot of BUICE for the Newbies and for the more refined, V8 with a shot of BUICE, Tabasco and Worcestershire Sauce. Got to enjoy it now, because in the morning we are doing a High Speed run back to Papa Hotel and another day of mixed drinks with BUICE. ALOHA
10/08/2023
Samantha T.

United States
Love this product!
I have been taking this for over 10 years. The citrus flavor is great. Taking the liquid vitamins is what got me to be consistent. So glad to have this product!
09/15/2023
Deb M.

United States
Excellent product
I first purchase Buiced when dealing with the dietary limitations of an Ileostomy during cancer treatment. The extremely limited diet had me worried about nutrition but after adding Buiced to my daily intake I noticed a huge difference in my energy levels within a week or two. I am now cancer free and have continued using Buiced - why change when you have found what works!!