Regular price
$30.00 USD
Sale price
$25.00 USD
Unit price
per
Sale
Sold out
NEW PRODUCT!  Time to give your Joints a BOOST with BUICED Liquid Joint Care in our new 16oz. Bottle Series.  Our Liquid Joint Supplement is packed with Liquid Glucosamine Sulfate, Chondroitin, MSM & Hyaluronic Acid – For Bone, Joint Health, & Joint Pain Relief.  With 100% Organic Aloe Vera Gel.
Take directly as a shot or "boost" your favorite juice or beverage.
Two (2) Bottles.  Each bottle contains 16 Servings.
Share
View full details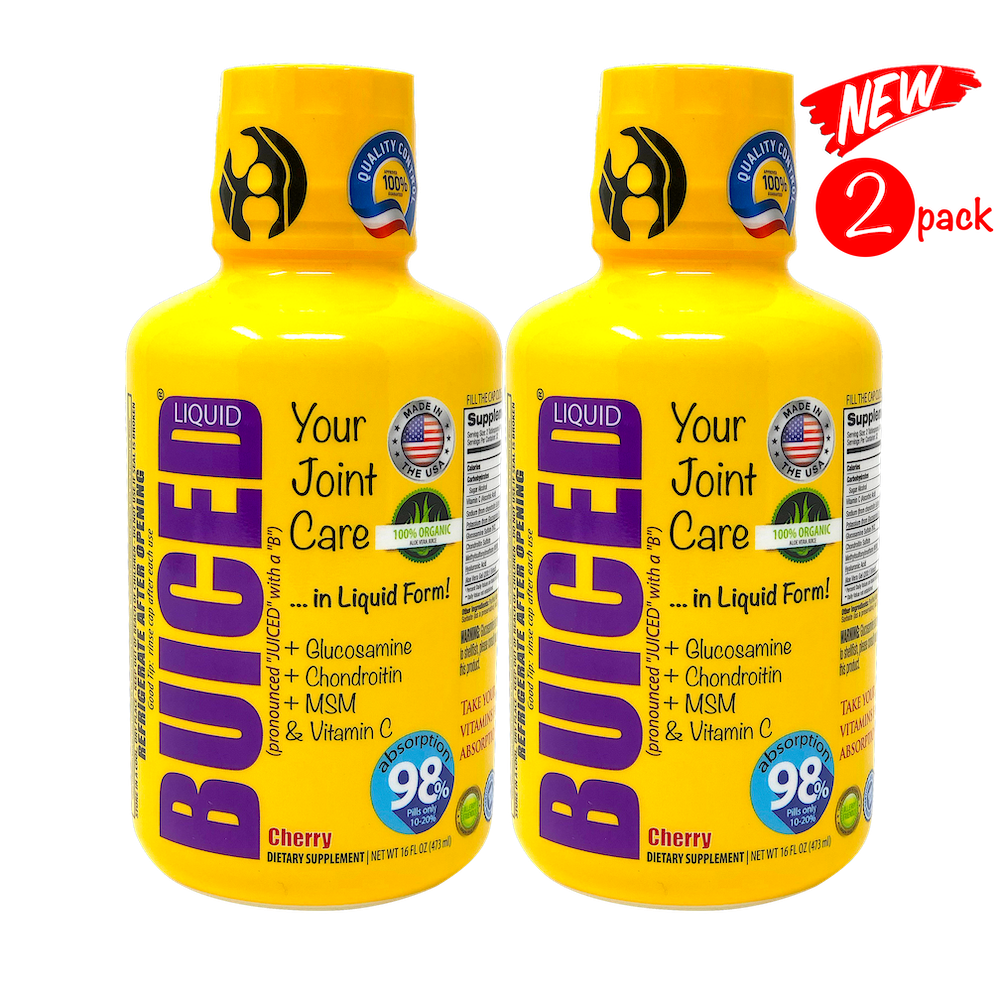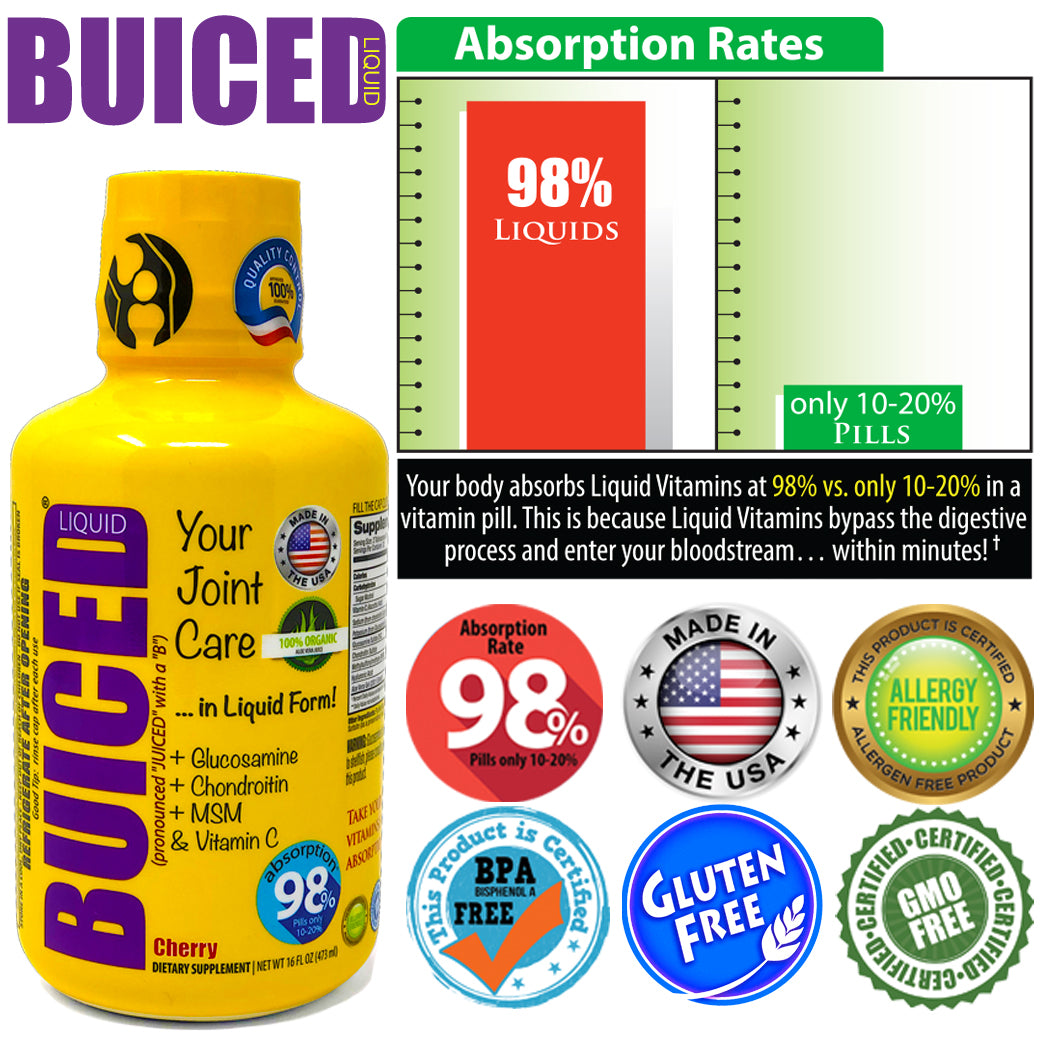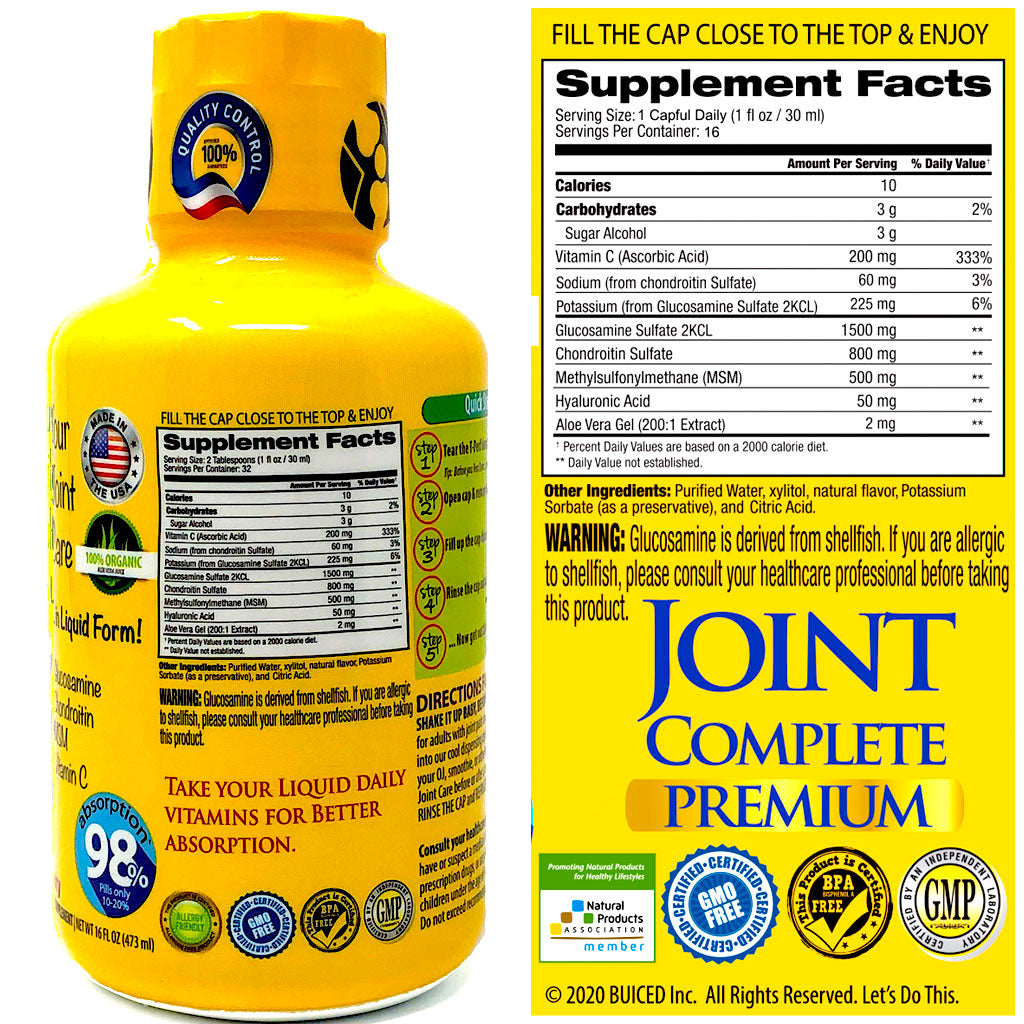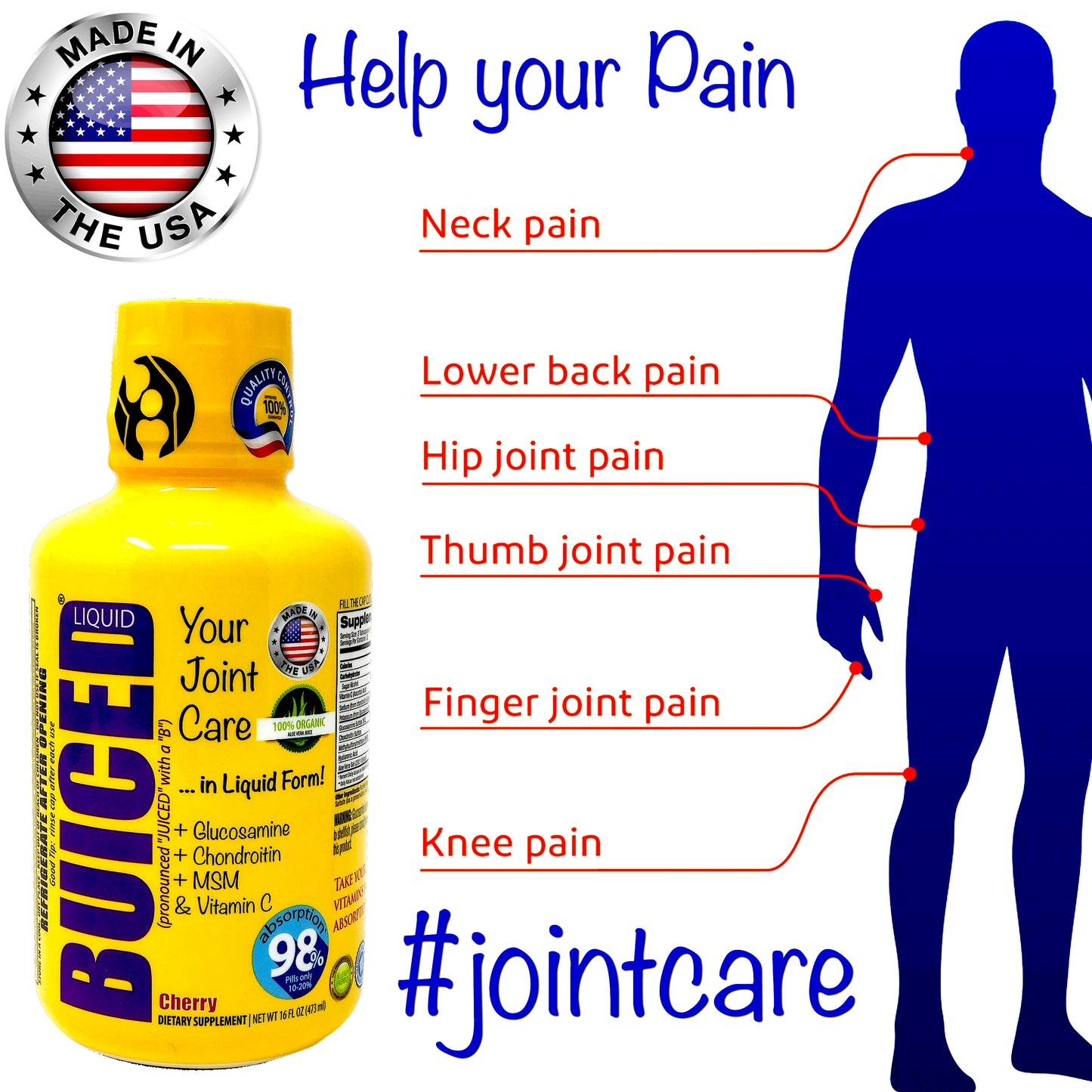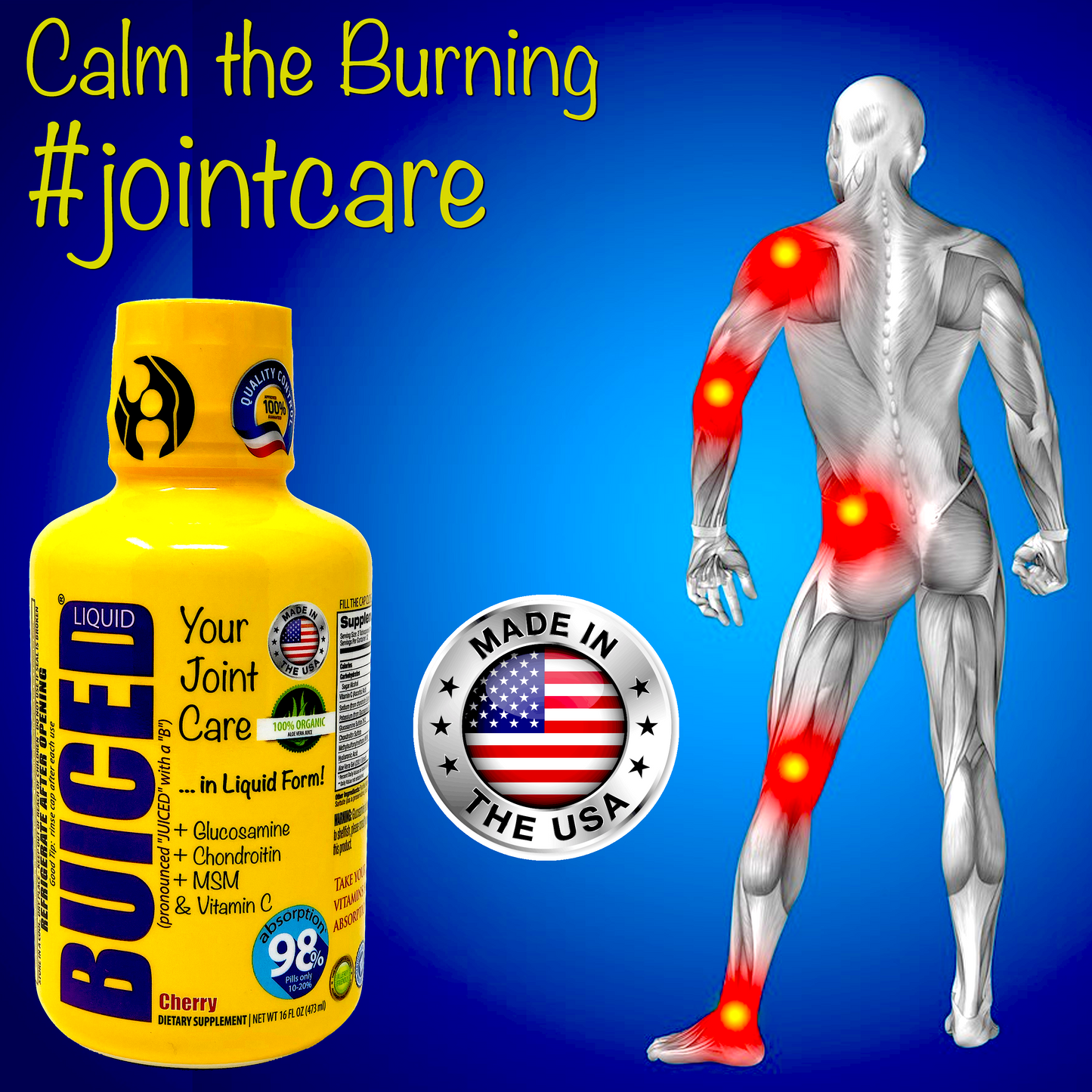 Customer Reviews
Need Support
My overall experience was great. However, one of the bottles of Joint Care inner seal was broken and it spilled over in the box. I tried reaching out via email with no response. I still have the bottle but will not use it because the inner seal was damaged.
08/20/2022
E S.

United States
Joint Care
The best joint care product on the market.
11/22/2021
Rachael A.

United States
Works!
I've noticed a tremendous difference in my knees since taking this! Highly recommend.
10/15/2021
Shannon M.

United States
BUICED Joint Care
I use it to help with joint pain. I think it helps!
08/28/2021
Rachael A.

United States
Working but BAD flavor
It seems that this product is working, but the flavor is awful…like really awful. I have to chase it with something that has a strong flavor, or I'm gagging. I'd give the performance of the product a 4-5 star, and flavor a 0-1 star.
03/29/2021
Kathleen N.

United States
IT WORKS!
I'm a 58 year old female, after many years of running and a torn meniscus I decided to try Buiced Joint Care. I use other Buiced products and have been very pleased. I can honestly say that the Buiced Joint Care has really made a difference for me! Thank you Buiced!