Regular price
Sale price
$20.00 USD
Unit price
per
Sale
Sold out
NOW VEGAN FRIENDLY!  Has your Doctor told you that you need more Vitamin D? Well now if you can't get outside as much as you want, you can get BUICED Liquid Vitamin D3 in our easy to use medicine dropper bottle!   
Our D3 Liquid is now Vegan Cholecalciferol.  In this liquid formula, our D3 uses a special micro-emulsification process designed to create a natural micellized matrix which, when coated by the stomach bile, will encourage absorption.
From 1000 IU to 5000 IU to 10,000 IU... Just "drop" it in!
For More Information, Click Here:
Share
View full details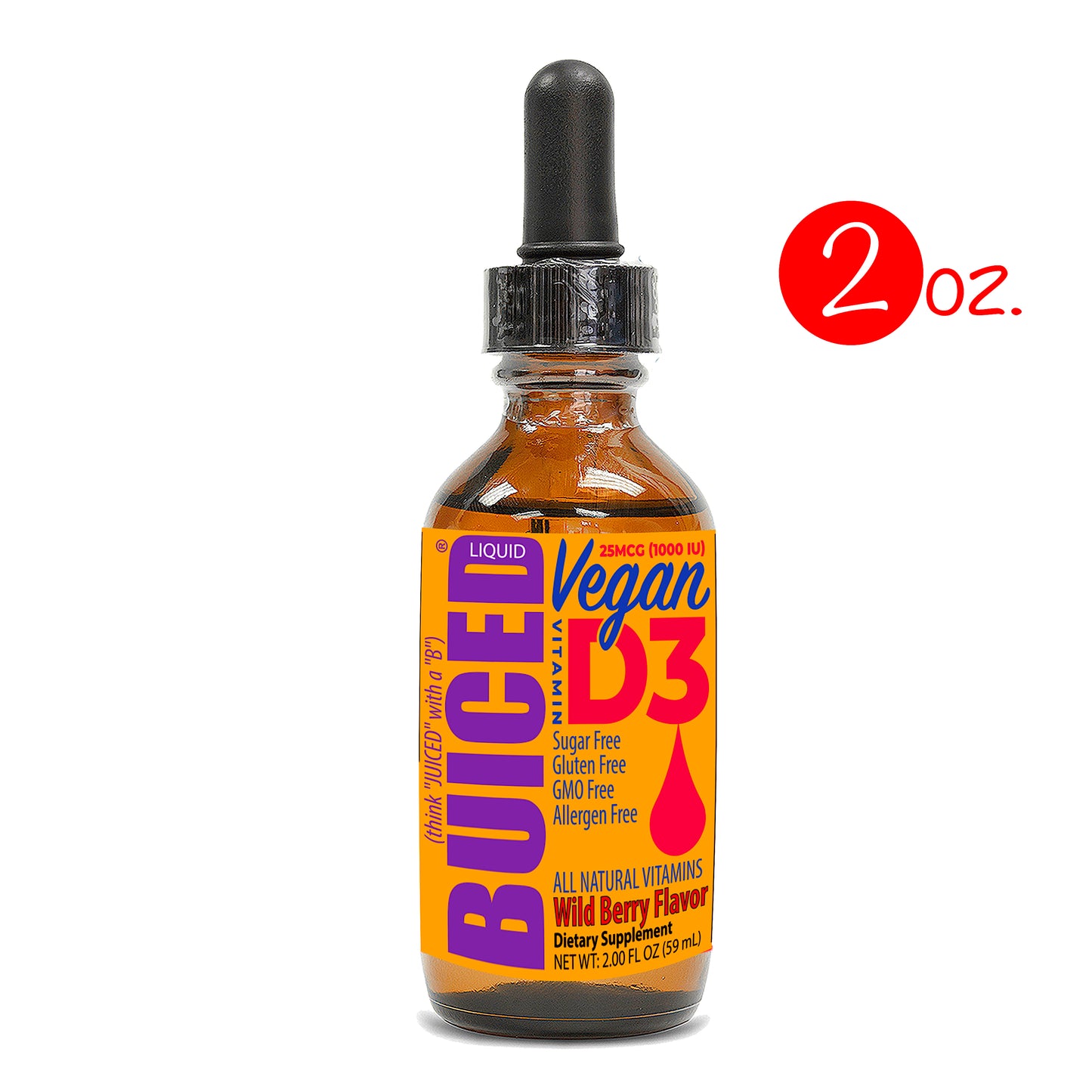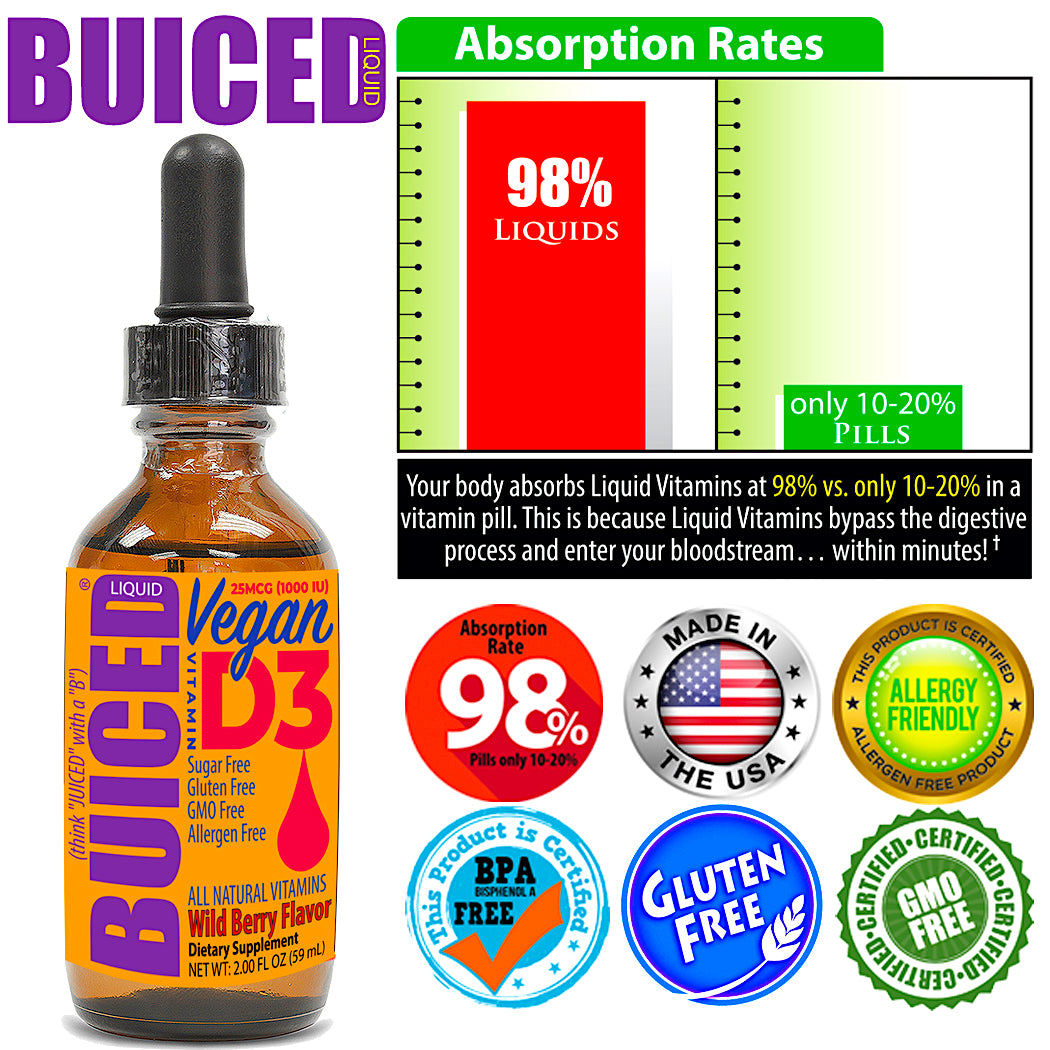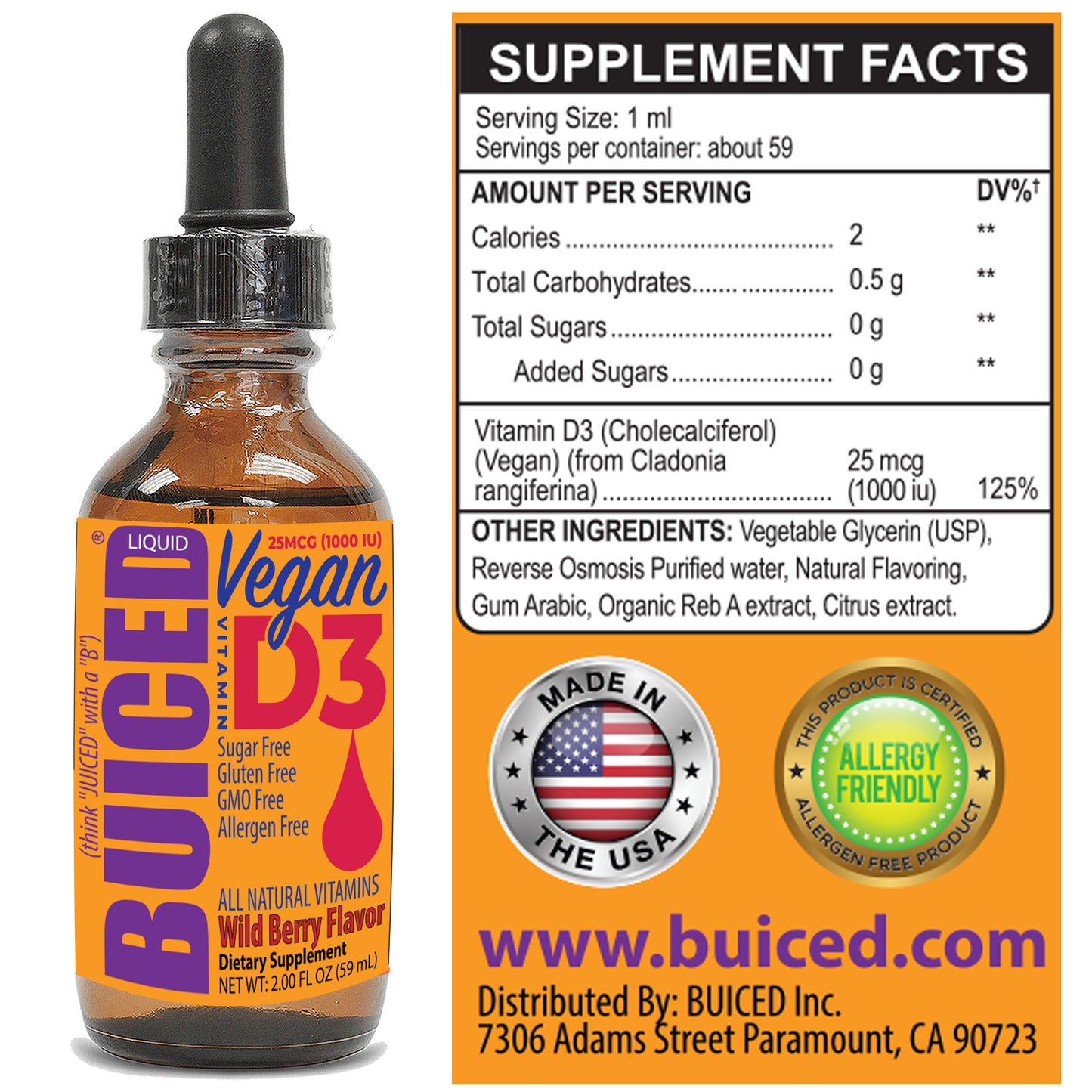 Customer Reviews
BUICED IS THE BEST
Any product Ray puts out is exceptional! The D3 drops are another in a long line of health items that make your life better because you feel better. Try any of the BUICED vitamins, drops, lip balm, etc and your quality of life will improve - GUARANTEED!!
05/15/2022
JB L.

United States
THE BEST!
Love this liquid D3. I was unable to obtain it through Amazon after a while and NOTHING else I tried even came close to Buiced! Nasty, oil, taste. Buiced tastes delightful so thankfully I decided to go directly to the Buiced website and found it easily. I plan to order my B12 from Buiced as well. Thank you for these great products!
01/23/2022
Kathleen N.

United States
LOVE MY BUICED!
I am absolutely a fan of Buiced! Both my children now use Buiced as well! Try it you will not be disappointed!
04/12/2021
Roy P. Speth

United States
D3 liquid drops
Shipping was fast! The D3 drops were perfect for me. Easy use, easy to assimilate, price was right, and the same quality, in my opinion, as the other Buiced products. I have them ALL!
03/13/2021
Terry W.

United States
Wonderful
Love the D3! Just feels good. Buiced makes the world a better place.
12/16/2020
Nicole A.

United States
Awesome vitamins!
Our entire family uses Buiced drops and haven't had a sick day since!